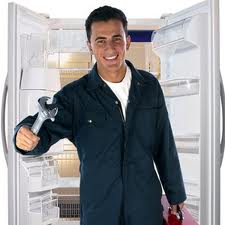 Have you ever considered how remarkable it is that refrigerators don't break down more often? Think about it: your refrigerator has probably been running since the day you installed it. Keeping your food and beverages fresh day and night, your refrigerator works nonstop—which is what makes a refrigerator malfunction all the more crippling. If your fridge has stopped working as efficiently or effectively as it used to, you'll need to get refrigerator repair as soon as possible. As the leading appliance repair company in Palm Beach, Essential Appliance is here to provide you with the complete refrigerator repair services you need. Our professionals are talented in all areas of refrigeration repair, so whether you need service on a residential or commercial model, you'll be in good hands. To learn more about the benefits of refrigerators repair, call or e-mail us today!
Is your refrigerator leaking? Have you noticed that food is starting to freeze inadvertently? Are there loud noises coming from your evaporator coils? Whatever seems to be ailing your refrigerator, Essential Appliance will have it fixed in no time. We've been a local, family-owned business since 2005, and our technicians have more than 10 years of experience. When it comes to refrigerator repairs, we're the team you want on your side. We're extremely knowledgeable about all aspects of refrigeration repair, which means we'll be able to resolve even the most complicated issues facing your unit. From evaporator coils to compressors to door seals, we're familiar with all of the inner workings of residential and commercial refrigerators alike. Whether you need GE refrigerator repair or Subzero refrigerator repair, you can count on our technicians for flawless craftsmanship no matter which brand you own.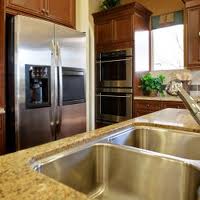 Essential Appliance is here to help you no matter what's ailing your fridge. In our years of experience, we've pretty much seen it all. You can call on us for refrigerators repair work for any of the following problems:
Insufficient cooling
Excessive cooling
Defective interior light
Clogged drain
Built-up frost and ice
Messy leaks
Loud, rumbling sounds
If you're stuck with a malfunctioning fridge, call Essential Appliance for all the refrigerator repairs you need. From Frigidaire to GE refrigerator repair, our technicians can do it all. We offer extremely reasonable rates, friendly service, and knowledgeable assistance. To get started, contact us now!
Commercial Refrigerator Repair
Are you a restaurant owner? Is your malfunctioning refrigerator slowing down your business? Commercial refrigeration repair is no easy task, and it takes a true professional to do an effective job. At Essential Appliance, we're available for flawless refrigerators repair work on models of all shapes and sizes. We'll put our expertise to work for you, delivering genuine craftsmanship to get your industrial or walk-in refrigerator back up and running.