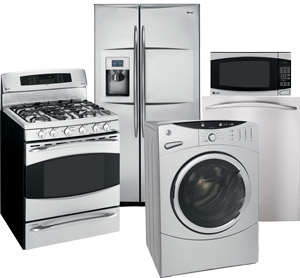 Whether you're struggling with an outdated refrigerator or a malfunctioning oven, a household appliance that isn't up to snuff can be intensely frustrating. That's why it's vital to call in a professional appliance repair team for help. At Essential Appliance, Inc., we offer total appliance repair expertise for a variety of residential and commercial models alike, providing all of our customers with the affordable rates and friendly customer service they deserve. If there's something not quite right with one of your appliances, we're the team in Palm Beach to call. Whether you need washing machine repair, refrigerator repair, or dryer repair, you won't find a more qualified team for the job. Contact us today to get started!
Essential Appliance has been helping home and business owners since 2005. With more than 10 years of hands-on experience and specialized training, our appliance repair technicians are more than equipped to handle whatever is causing your appliance's convenience—and your sanity—to deteriorate. We'll put our expertise to work for you, performing thorough troubleshooting and accurate diagnostics to ultimately provide you with the top-quality repair work you deserve. From dryer repair to washer repair, we do it all.
At Essential Appliance, we don't shy away from the tough jobs. We go the extra mile for our clients, performing work on a wide variety of the most popular brands—even ones that other appliance repair companies avoid (e.g. Miele, LG, Bosch, Viking, Subzero, Wolf, and Dacor). We'll perform unbeatable handiwork for any of the following: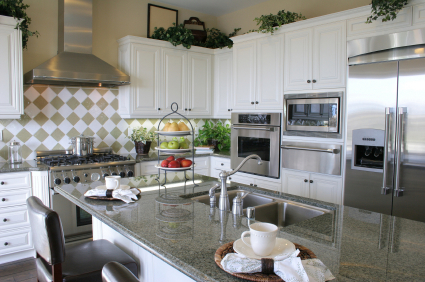 Refrigerator repair
Freezer repair
Ice maker repair
Water dispenser repair
Dishwasher repair
Washing machine repair
Dryer repair
Oven repair
Cooktop and range repair
Garbage disposal repair
Microwave repair
Trash compactor repair
To get your home back on track, call the professional appliance repair technicians at Essential Appliance today!
Warranty Repairs
If your appliance is under warranty from the manufacturer or retailer, you have a right to expect prompt service when it breaks down. At Essential Appliance, we're authorized by American Home Shield, Lowe's, and Best Buy to perform warranty repairs for the majority of residential-sized appliances. Whether you need washer repair, dishwasher repair, or oven repair, we're fully qualified to handle the job.
Microwave Repair
Has your microwave started sparking? Has it stopped cooking food as quickly as it used to? As a staple of modern living, microwaves are known for their time-saving convenience above all else. But if yours has started to break down, convenience couldn't be farther from your mind. Instead of wasting your money by purchasing a brand-new unit, call Essential Appliance. We'll use our expertise to pinpoint exactly what's ailing your appliance and determine the best course of action for fixing it. With our microwave repair service, you'll be back to reheating meals and snacking on microwave popcorn before you know it!
Garbage Disposal Repair
Garbage disposals are terrific for keeping your kitchen clean in an efficient manner, but it's an entirely different story when they stop working. From clogged valves to defective blades, any number of things can cause the decline of your garbage disposal's performance. Luckily, the experts at Essential Appliance can provide you with quick garbage disposal repair when you're in a pinch. Don't let the cleanliness of your kitchen take a hit! Give us a call and you'll be back to safe, clean food waste disposal in no time.
As Palm Beach's go-to team of appliance repair technicians, you can count on us for prompt service and affordable rates. Essential Appliance, Inc., is fully licensed and insured, so you can expect qualified workmanship at all times. To get started, call or e-mail us today!