Do you rely on your home ice maker to supply you with convenient ice for drinks and more? Does your commercial ice maker play a vital role in satisfying your restaurant patrons' needs and wants? Then don't hesitate to contact Essential Appliance, Inc. as soon as you realize your ice maker is malfunctioning in any way. We're pleased to provide ice maker repair in home and business settings throughout the greater Palm Beach area. We believe in keeping the quality of our workmanship high, our turnarounds fast, and our prices reasonable and competitive. We're confident you'll be satisfied with the experience of hiring us for ice maker repair. Call today to book your appointment!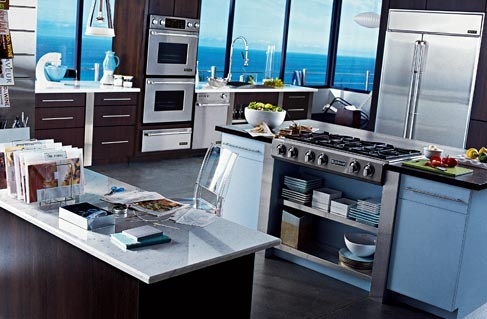 While an ice maker only has one real job to do, it can fall victim to a wide array of issues, including:
Leaks
Inefficiency and slow ice production
Excessive noise
Failure to produce ice at all
Overcooling
Strange odors
And more!
Essential Appliance, Inc. is more than qualified to resolve whatever commercial or home ice maker issues you're having. We have 10 years of experience in ice machine repair, and we'll be able to quickly pinpoint your problem and make the necessary repairs or part replacements. We're familiar with a wide array of brands, including Hobart ice makers, and we'll always tailor our ice maker repairs to your specific model's needs.
Commercial Ice Maker Repair
Commercial ice makers work hard to make sure every person in a packed restaurant or cafe has the chilled drinks he or she desires. Is it any wonder that commercial ice machines sometimes need a little maintenance to perform at their best? Turn to Essential Appliance, Inc. if your commercial ice maker is showing any of the symptoms listed above. We'll get your issue fixed swiftly, always aiming for minimal impact on your business's day-to-day activities and bottom line. For your added protection and peace of mind, we stand behind all of our ice machine repair work with comprehensive warranty packages.
Contact Essential Appliance, Inc. to learn more about how we can fix your broken residential or commercial ice machine, and to schedule our technicians' services. We're fully licensed and insured, and we truly care about your satisfaction. Let us put our knowledge and experience to work on your residential or commercial ice makers! We look forward to hearing from you.