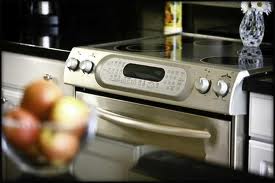 Is your oven having difficulty reaching a high enough temperature? Have you inadvertently burned the last few batches of cookies you've tried to make? Is there a problem with the timer's accuracy? If you're dealing with an oven problem, no matter how trivial or how debilitating, you need to call an oven repair professional at once. Chances are, you won't have the necessary experience or tools to complete a successful oven or range repair on your own. At the same time, while it may be tempting to cut your losses and purchase a brand-new unit, you'll be wasting a great deal of money. Instead, hiring an expert oven repair service is the most practical, affordable solution to your cooking appliance woes. At Essential Appliance, our technicians are available for a wide variety of oven repair and range repair services that will outfit your kitchen with truly stellar craftsmanship. If you're eager to start serving up your favorite meals and desserts once again, give us a call today!
Regardless of what problems you seem to be encountering with your oven, range, or cooktop, you can count on Essential Appliance to give you the assistance you need when you're in a pinch. Whether the problem has to do with a burner coil or a thermostat, our professionals are more than capable of handling issues of varying complexities. When your kitchen equipment is showing signs of wear and tear, we're the expert oven repair technicians you can trust for total precision and full-service handiwork. We're equipped to troubleshoot, diagnose, and fix a variety of common oven and range problems, including:
Oven or range not turning on
Oven overheating on the outside
Uneven heating
Inconsistent temperatures
Sparking on the inside
Faulty self-cleaning cycle
And more
Essential Appliance is your one-stop solution for oven repair, range repair, and cooktop repair in Palm Beach. We've been performing oven repair service for over 10 years, and we know exactly what it takes to deliver the ultimate customer care and satisfaction. Our technicians are eager to make you our next success story, so what are you waiting for? Call today to schedule an appointment for your personalized service call!
Commercial Oven Repair
No matter what kind of business you run, if you're serving food to paying customers, you need to make sure every last bit of your cooking setup is in tip-top condition. As soon as you detect even the smallest sign of trouble, it's vital to the success of your restaurant, hotel, or bar that you call a commercial oven repair service. At Essential Appliance, we're available to provide you with the unrivaled experience and know-how that allows us to diagnose and repair even the most complicated problems. Commercial oven repair and range repair are not easy tasks, as the equipment is much larger and more complex than residential models, but the experts at Essential Appliance are more than able to perform the required handiwork. Our team will provide you with the appliance repair work you need, and your business will be back to working like a well-oiled machine in no time.